An ancient african secret

your skins new best friend.

Dear eczema, we want our lips back.
$9.25
Guaranteed secure & safe checkout.
Not your typical chapstick...
Our signature lip balm isn't your ordinary product. It's a legacy of healing, meticulously crafted for those with eczema-prone skin. Inside each generously-sized tube, you'll find more than just ingredients; you'll discover the story of mongongo oil—an ancient African botanical known for its exceptional skin-repairing benefits.
Our heros
Mongongo oil

Mongongo oil is your skin's ultimate ally. This remarkable botanical combines the richness of Sea Moss and Oats to create a dynamic duo of vitamins and minerals, delivering intense moisture that your skin craves. With Sea Moss's Vitamin C and B-Complex vitamins, inflammation is reduced, and antioxidant protection is enhanced. Meanwhile, Oats, rich in Beta-Glucan, work tirelessly to lock in moisture, ensuring your skin stays beautifully hydrated. Let Mongongo oil be the hero of your skincare routine, providing the deep nourishment and natural healing your skin deserves.
Oats

Oats are your skin's oasis, rich in Beta-Glucan for locking in moisture. Say goodbye to dryness with this natural hydrating hero.
Jojoba + Cocoa

Jojoba: Nature's equilibrium, Jojoba oil maintains perfect hydration balance, quenching your skin's thirst without overwhelming it. It's the cornerstone of your skin's well-being.

Cocoa: Pure cocoa butter is a decadent treat, lavishing your skin with deep nourishment, leaving it velvety smooth and luxuriously radiant. It turns your daily skincare routine into a delightful self-care ritual.
Honey

Discover the natural wonder of honey for your skin. Its antibacterial properties combat blemishes, while antioxidants nurture and revitalize, leaving your skin glowing with health. Embrace the soothing and rejuvenating power of honey for a more vibrant complexion.
1. Historic Healing Ingredient: Our journey to discover the most effective natural eczema relief led us to the revered mongongo oil. Utilized for centuries by indigenous communities in Africa, its enriching properties offer a natural protective barrier and intense hydration, critical for soothing eczema-affected lips.

2. Sensitive Skin Sanctuary: Specifically blended to be gentle yet powerful, our "Mongongo Lip Balm" provides a soothing embrace to delicate skin, ensuring that even the most sensitive lips are shielded from irritation.

3. Enduring Moisture: Far from a fleeting solution, our lip balm delivers profound and lasting moisture, fortifying your lips against the elements and keeping them resilient and velvety throughout your day.
4. Generous Size: Unlike standard chapsticks, our Mongongo Lip Balm comes in a generously sized tube, ensuring that you have ample balm for consistent application, extending the life of your product and the health of your lips.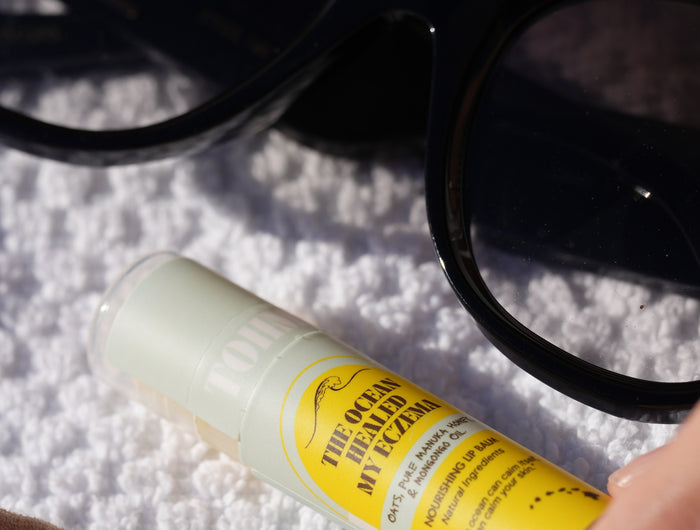 Relief for dry, cracked skin...
anywhere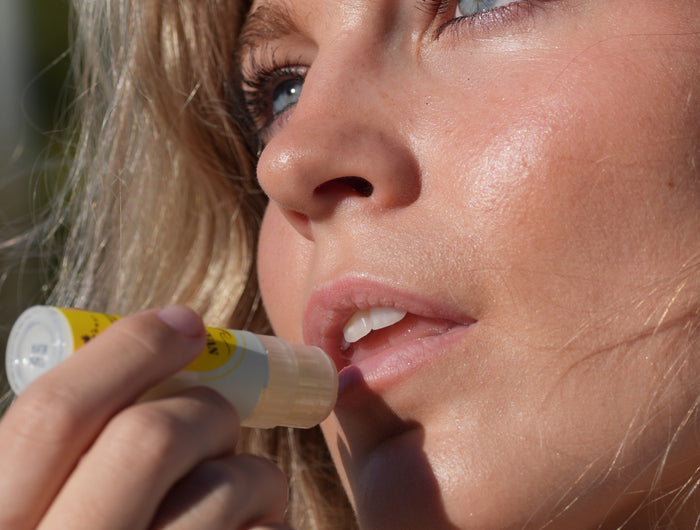 The deepest moisture
mongongo oil
hope for the eczema community
Our ultimate goal is to be a beacon of hope for the eczema community. We are dedicated to crafting safe and effective products that genuinely work to bring soothing relief to those battling with eczema. However, we strive to be more than just a cream; we are building a supportive eczema community where sufferers can come together, share testimonies, and find hope in each other's experiences. Together, we are stronger, and together, we will conquer eczema and embrace a life full of hope and empowerment.
Intentional ingredients
Experience Nature's Embrace with Our Mongongo Lip Balm:

Unlock the revitalizing potential of nature with our Mongongo Lip Balm. We've carefully crafted this lip balm using thoughtfully selected natural ingredients, paying homage to purity, efficacy, and sustainability. We harness the goodness of Mongongo oil and botanicals to create a formula that not only pampers your lips but also respects our planet. Free from artificial additives, our all-natural lip balm delivers an authentic, gentle soothing experience—just as Mother Nature intended for your delicate lips.
Full ingredient list
Helianthus Annuus (Sunflower) Seed Oil*, Cera Alba (Beeswax)*, Simmondsia Chinensis
Jojoba) Seed Oil*, Caprylic/ Capric Triglycerides, Theobroma Cacao (Cocoa) Seed Butter*, Schinziophyton Rautanenii
(Mongongo) Seed Oil*
Ethylhexyl Palmitate (and)
Trihydroxystearin (and) Sodium Hyaluronate (and) Amorphallus
Konjac Root Powder, Avena Sativa (Oat) Kernel Meal* Tocopherol (Vitamin E),
Calendula Officinalis Flower
Extract*, Mel (Honey).