SOOTHING CREAM FROM THE SEA

The Ocean Healed My Eczema ™

If the ocean can calm itself, it can calm your skin.
Our eczema lip balm is here!
Not your typical chapstick : nourishing mongongo oil
Within each tube lies a story - the story of mongongo oil, an ancient African botanical known for its extraordinary skin-reparative benefits.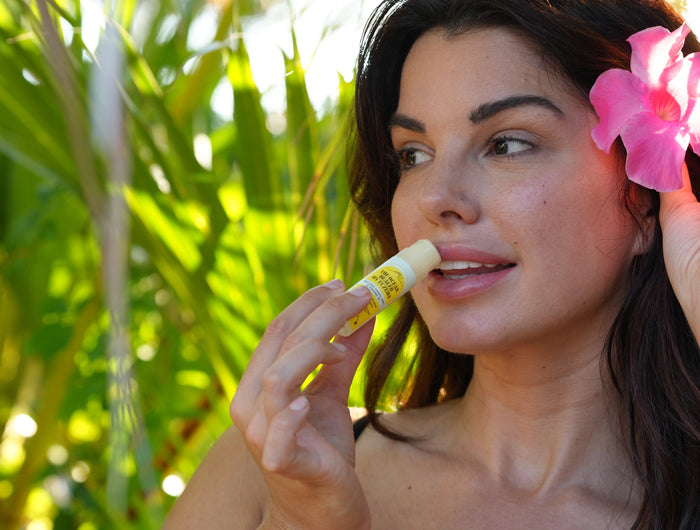 Historic Healing
Ingredient
Sensitive Skin Sanctuary

Gentle yet potent, Mongongo Lip Balm soothes and shields sensitive lips.

Enduring Moisture

Ensures lasting moisture, fortifying and keeping lips velvety.

Tube size matters

because bigger tubes mean happier, healthier lips!
Discover the historical nourishment with The Ocean Healed My Eczema™ - Mongongo Lip Balm! Not your typical chapstick... Our new signature lip...
$9.25
Our new signature lip balm is a legacy of healing, thoughtfully formulated for eczema-prone skin.
Real Sufferers

We know the struggle. Living with eczema is painful. It's sleepless nights and embarrassing first dates. It's flaky skin and constant scratching. Little did we know, the answer was in the ocean, sea moss. Whether you're a parent of a little one suffering with eczema or an eczema sufferer yourself, our cream was made with you in mind.

Non - greasy formula.

No shiney stuff.

Oily formulas only encourage scratching and easier breaking of skin.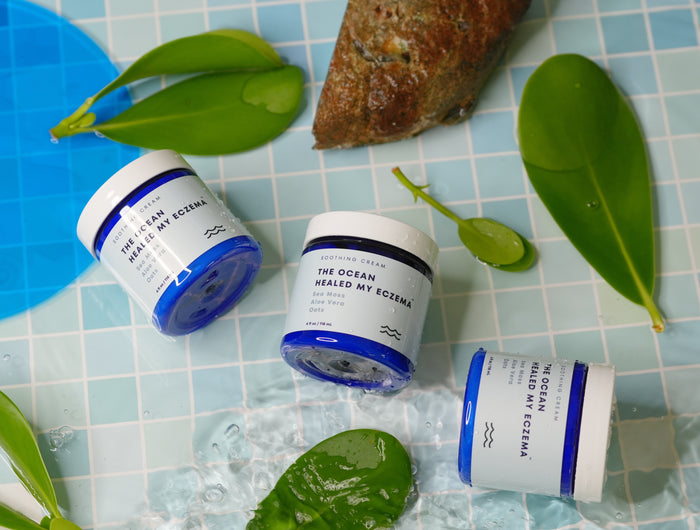 Soothing + Cooling
all day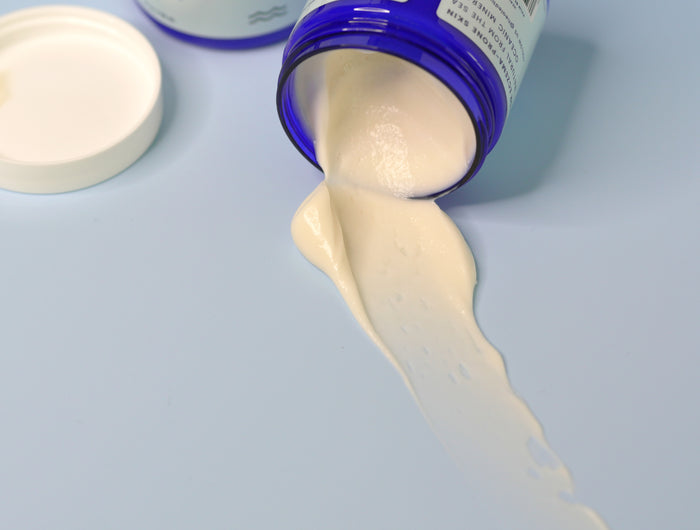 An itchy revolution
Experience groundbreaking alleviation for eczema prone skin with our unique cream, harnessing the natural power of the ocean.
Social stories
We're building a community for those battling eczema, where everyone can relate and offer mutual support. Search us on TikTok for more!
Found in Hawaii

a secret of the sea.

Sea Moss and Oats are combined to create a powerhouse of vitamins and minerals that help provide intense moisture for the skin. Sea moss is rich in Vitamin C and B-Complex vitamins, which is known to reduce the appearance of inflammation and provide antioxidant protection. Oats are rich in Beta-Glucan, which help to lock in moisture.

Sea Moss + Oats

Nature's anti-inflammatory, anti-fungal, and anti-viral properties answer to radiant skin. Infused with unique soothing, revitalizing, and protective properties.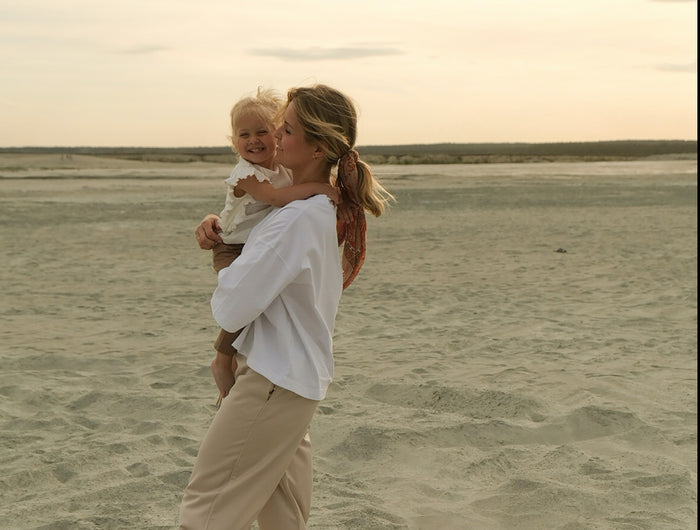 Safe for littles
quality ingredients.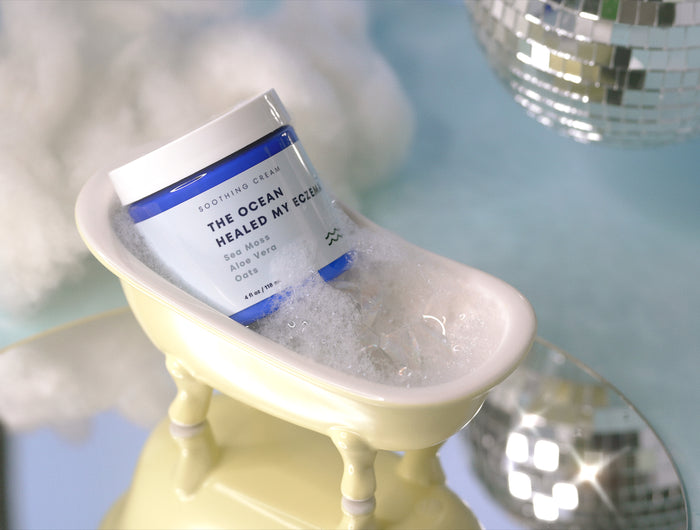 Apply on damp skin
to lock in moisture
Common questions
Is your cream safe on children?

Yes! Our natural soothing cream is made for eczema suffers of all ages, especially children! When we developed The Ocean Healed My Eczema, we wanted to provide a safe product for all our itchy babies out there. No one should live with red, flaky skin, regardless of age. Our cream is free of toxins and full of good stuff! Check out our key ingredients list for more info.
Is your product gluten free?

Yes! We get this question a lot.
Can i use it on my eye lids?

While our Soothing Cream is crafted with mostly natural ingredients like sea moss and colloidal oats, we recommend exercising caution when applying it near sensitive areas like the eyes. The skin around the eyes is particularly thin and delicate, and the product has not been ophthalmologically tested for eye safety. If you're considering using it on your eyelids, we advise first consulting with a healthcare professional to ensure it's the right fit for you. Always avoid direct contact with the eyes.
Sea Moss
NATURE'S POWERHOUSE PACKED WITH VITAMINS AND MINERALS
Sea moss and oats are combined to create a powerhouse of vitamins and minerals that help provide intense moisture for the skin. Rich in Vitamin C- and B-Complex vitamins, which help to calm inflamed skin and provide protection.
More than a cream,

we're a family.

Hear from thousands of our happy buyers who found community after using The Ocean Healed My Eczema soothing cream™
Who we are
We're a tight knit family, committed to standing with eczema sufferers. We've poured our heart's into our natural Sea Moss soothing cream. Made with utmost care and no harmful chemicals, we stand by our honesty and integrity in helping those with eczema. Experience the difference firsthand.